Message From
Principal

Dear Student,
Due to Covid-19 pandemic , academic activity in our college has come to a grinding halt. It seems that there is no possibility of regular class work in near future and we can not afford to continue like this. Inorder to ensure that we adhere to advisories of staying indoors the online mode of teaching is to be adopted. To ensure a smooth academic delivery and engage you in a virtual learning process college has been working overtime and in an overdrive. Your teachers have been busy in preparing notes/content as per your syllabus.
In these days College has taken strong steps for further development of in-house ERP and has launched a Learning Management System (LMS) the Islamia College Content Management System short named as IC-CMS. Through the IC-CMS platform all bonafide students of college will be able to login into a particular classroom wherein they will be able to download the syllabus specific content ,which has been compiled in-house by respective faculty members painstakingly since last fortnight. Further a student can upload an assignment and participate in a quiz on said platform. Read More...


ICSC Special Initiatives
WATCH ICSC COLLEGE TARANA
Levels of Excellence
The College has achieved many milestones since its inception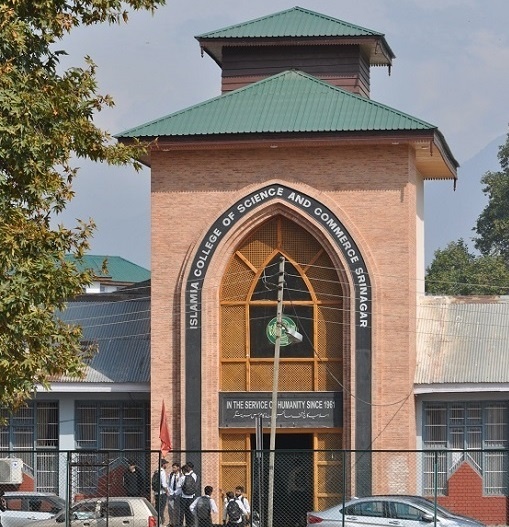 The College has been decleared "College with Potential for Excellence in 2010 by University Grants Commission ( UGC ).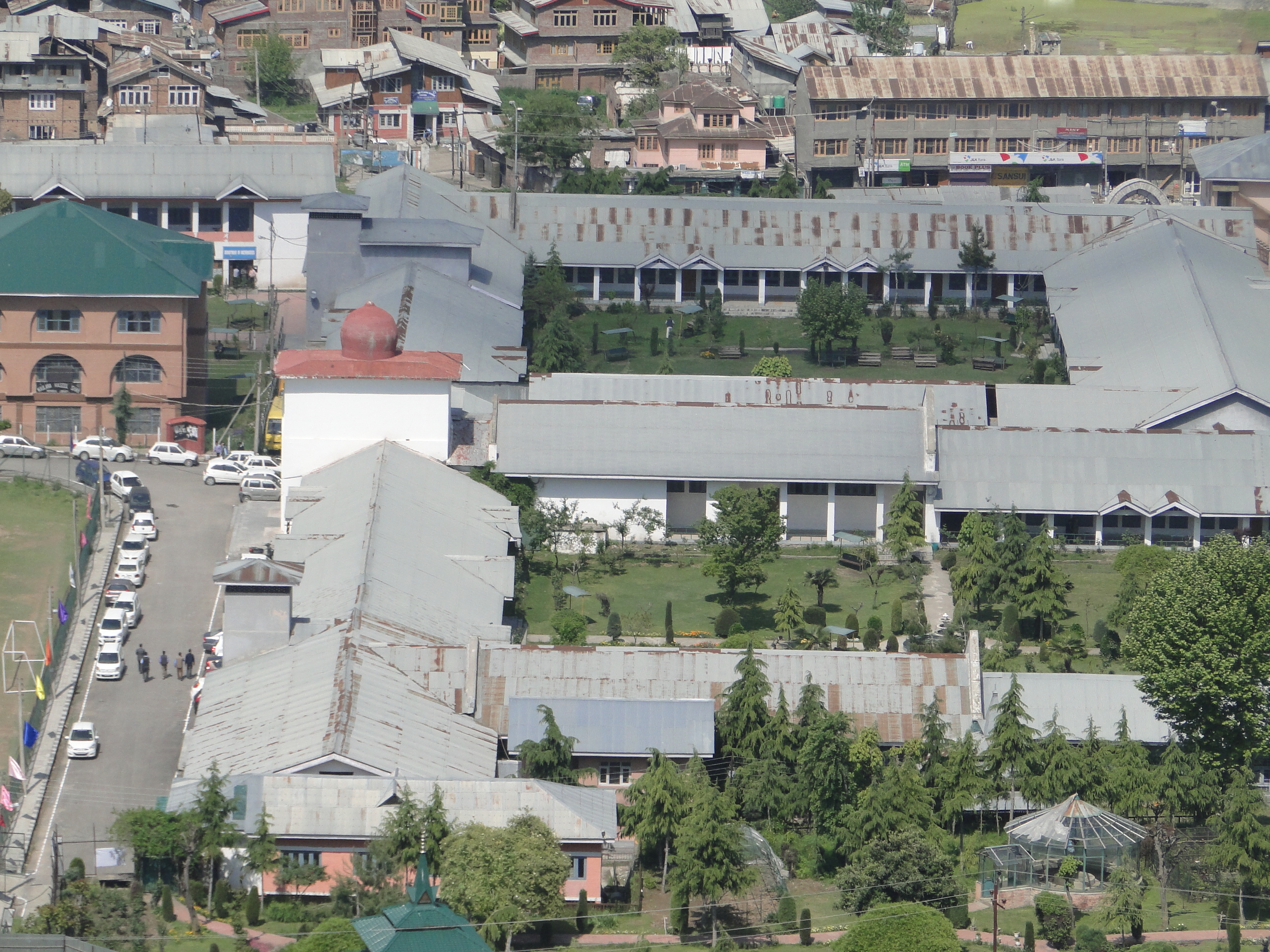 The College has been decleared Autonomous in 2015 by University Grants Commission ( UGC ) and stands as a center of academic excellence in Higher Education.
The College has been bestowed Grade "A" with CGPA 3.27 (the highest score among Valley Colleges) By NAAC.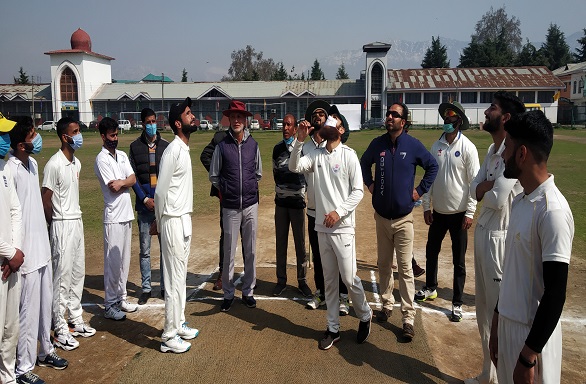 In the on going Prof. Yousuf Memorial cricket tournament being played at Islamia College play field the host Islamia College defeated GDC Magam by 59 runs here on Saturday. The visiting captain decided to field first after winning the toss. Hosts put a good show with the bat scoring 223 runs all out in allotted 30 overs. Naveed with 89 in 83 balls and Wamiq with 50 in 28 balls were the prominent run getters for them. Muzamil and Shahid Ali took 3 wickets each for Magam College. Chasing a stiff target of 224 runs Magam team tried very hard but could score 164 runs only in 26.3 overs. Umar Khaliq scored 48 and Shahid Ali scored 20 runs for their team. Faizan took 3 and Naveed took 2 wickets for host team. Tomorrow on Sunday, Gandhi Memorial College is playing againest GDC Handwara. The tournament is being organized by the Department of Physical Education to commemorate the memory of ex principal of the college Prof. Mohammed Yousuf.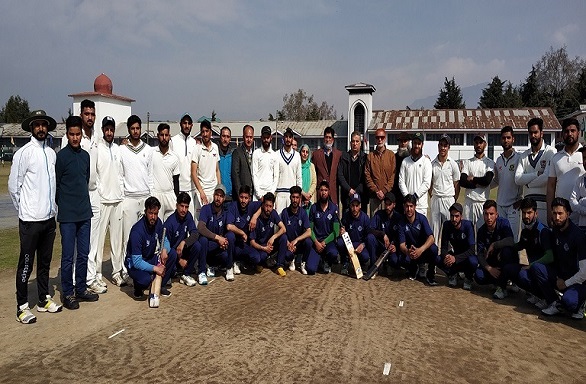 Yousuf Memorial Cricket Tournament
13th Prof. Yousuf Memorial inter college cricket cup was kickstarted at Islamia college cricket turf today with host college team playing against G D C Pattan team. Dr Altaf ur Rehman Physical Director was honoured to declare tournament open. He interacted with all players before formally declaring 13th edition of Prof Yousuf Memorial Tournament open. The teams were introduced to the principal and galaxy of teachers present on the occassion. The principal prof. Shiekh Aijaz Bashir declared the tournament open. Captain Pattan college decided to bowl after winning the toss. The Islamia College set a challeng target of 221runs in 28 overs with brilliant contribution of 79 runs by captain Muneeb Munaf in 55 balls and 41 runs in 42 balls by Kafeel. For Pattan team Zahid Hussain took 2 wickets for his team. Chasing the target the host started well with an opening partnership of quick fire 62 runs but lost their way when wickets started tumbling and the whole team was bundled out for 131 runs. For Pattan team Danish with 22 and Zahid with 20 runs were the prominent scorers. Zahid took 3 and Muneeb 2 wickets for Islamia College. The hosts won the match by by 89 runs. Muneeb Munaf was adjudged the man of the match. S P College will play against G D C Magam in the second match of the tournament tomorrow. The tournament is organized by the department of Physical education Islamia college in memory of late Prof Mohammed Yousuf ex principal of the college.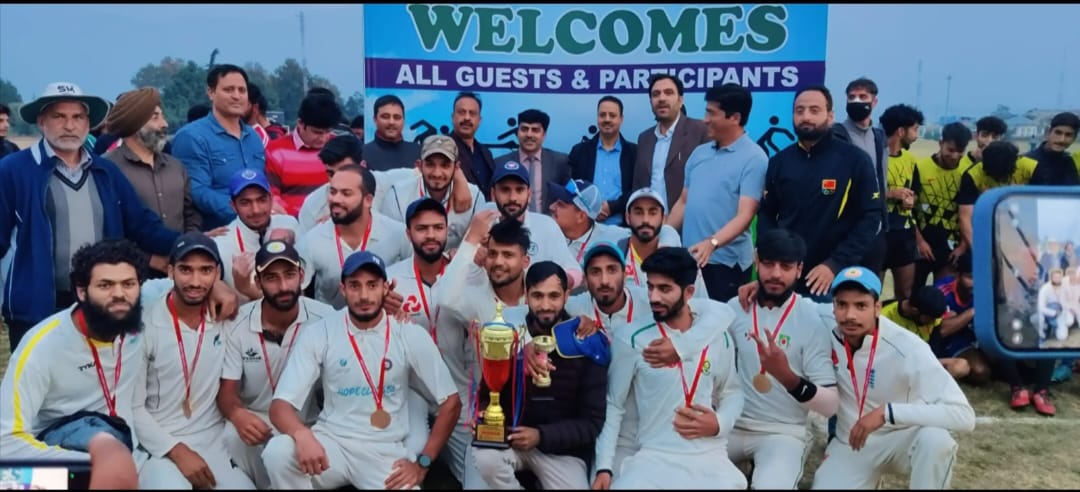 Islamia College immerged winners in both staff and students categories of inter college Table Tennis tournaments played here on Friday afternoon at Islamia College T T Hall. In the student category in which 12 teams took part, in the first semifinals Islamia college defeated G D C Tangmarg and GDC Bemina defeated GDC Anantnag in the second semifinal and in the finals Islamia college defeated Degree College Bemina by 2; 0 For the winners Muteeb and Zuhaib won their matches. and In the staff category the host College defeated Degree college Pulwama by 2: 0 in the finals with Prof Zahoor Jhat and Prof. Aijaz Bhat winning their matches. These finalists had defeated GDC Anantnag and G D C Iddgah respectively in the Semifinal. The third place went to GDC Iddgah in Staff category and G DC Anantnag in the student category. Dr. Syed M. Hanief Balkhi Add. Deputy Commissioner Srinagar was the chief guest who distributed the trophies and medals among the top three teams of both the tournaments in a simple but impressive prize distribution function. In his address he stressed upon the youth to spend time in the play fields alongside studies and take care of health by countering drug menace. Prof. Shiekh Ajaz Bashir with other faculty of the college were also present on the occassion. The tournaments were organised by department of Physical education of the college with active officiating support of Qazi Inaam T T Coach and ex student of the college.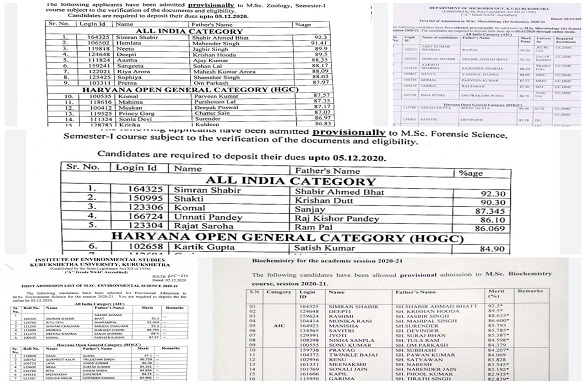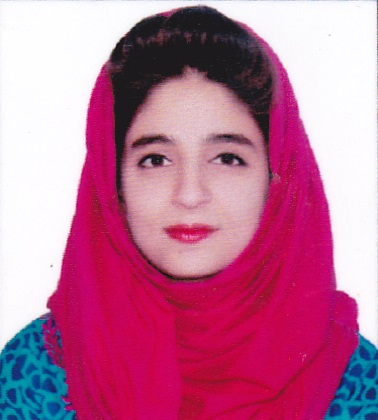 Congratulations to Ms. Simran Shabir for being selected in five Post Graduate programmes in Kurukshetra University. The College congratulates her for her stellar performance in the PG entrance examination of Kurukshetra University.We wish her best of luck for her future endeavours.
Information Technology Support Services(IT&SS)